Children

A Fun Way to Learn How to Swim
The GOswim program has a significant point of difference on the majority of current learn to swim programs.

Traditionally swim schools experience a significant drop when children achieve a certain level of water safety.
Whilst the program has been mapped to a framework which ensure there is a strong focus on water safety, the key difference is to provide a better pathway to competitive and recreation/lap swimming.

The GOswim Academy program, positioned at the end of learn to swim journey, is to encourage children to keep swimming and presents further opportunities toswim such as encouragement meets and introductions to swim clubs. The program in GOswim has createda better flow through the levels. With an appropriate balance of water safety skills and stroke development.

Be supported by professional, qualified teachers as they progress the curriculum toward the Junior Dolphins Program. 
Aquatic Pathways to Junior Dolphins
Junior Dolphins is designed to encourage continued participation in aquatic activity through competitive and recreational/lap swimming.
The curriculum for the program builds on the core and foundation elements in the GOswim program, as each skill is broken down into segmented and achievable components that streamline and refine technique, and enhance the development of efficiency and endurance.
Membership Benefits
Weekly lessons - Enjoy weekly swimming lessons throughout the year for 48 weeks
Easy and affordable - With weekly payment, swimming lessons are more affordable and can be easily managed with our direct debit system
Ongoing enrolment - Preventing the need to re-enrol each term and offering your preferred lesson time
Year-round unrestricted access - Students have unrestricted access to aquatic areas
Splash App - Communicate and stay in touch with your child's progression, learning activities and outcomes
4-weeks FREE family swim access over summer
PLUS, 1-week holiday swim program – your choice of either Fast Track or Water Safety program.
Inclusions
Valid for direct debit memberships only
1-week holiday swim program consists of 5 x 30-minute lessons (over 5 consecutive days) at participating sites
Holiday swim program must be booked in advance
Admin fees may apply, talk to our team at reception for full terms and conditions.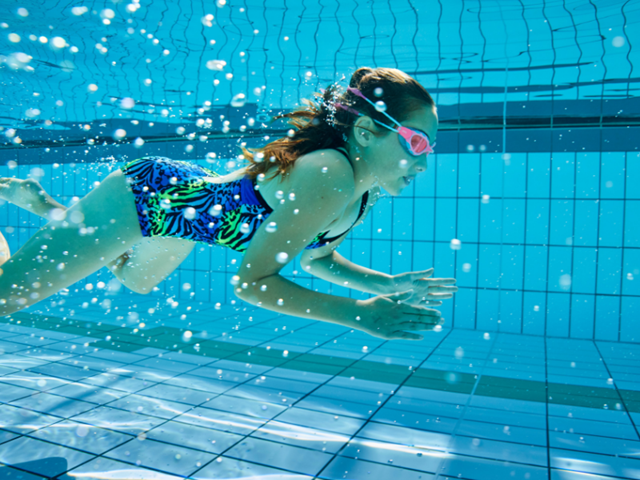 GOswim Program
To express your interest please click the Enrol button below. We look forward to having you in the water with us soon!